LinkedIn® Services for Entrepreneurs
You're here because you want your dream clients to find you on LinkedIn.
Hello Power Conference attendees!!!
August 25, 2019 - October 4, 2019
For entrepreneurs who want to easily convert their LinkedIn connections to clients. You have a profile and use the platform but want to find a guaranteed system to book sales calls.
Here's what you get:

+ School's in Session: 6 weeks of pre-recorded training videos and worksheets to cover each week's lessons: customer discovery, LinkedIn profile optimization, Trident Strategy™ for content, engagement, and growth, and growing recommendations, and a proven sales process
+ Live Forum: weekly live discussion sessions to discuss your questions and review use cases that apply to your business
+ Community of Like-Minded Entrepreneurs: meet other entrepreneurs whom you can engage
September 8, 2019, 1:00-400PM
For entrepreneurs who want a crash course about content strategy, engagement, and growth on LinkedIn.
Here's what you get:

+ Entrepreneur Group Mastermind: Get real-time answers to your B2B marketing questions by asking other entrepreneurs.
+ Top 10 Things Every Entrepreneur Needs to do on LinkedIn: Take what you learn from the mastermind and mix with the tips and tricks you'll learn from the workshop.
+ Network and Pitch: share your business with business owners, learn and execute premier LinkedIn strategies, and participate in a group mastermind.
+ Bring 1 entrepreneur along: the more, the merrier!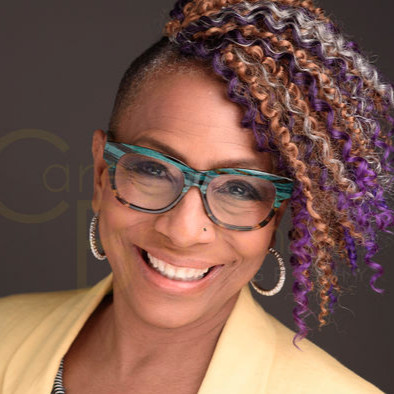 Natascha Hardee, Sexability Coach for Women 50+
"OMG Bianca views to my profile are up 854% this week...wth?!?!?! You go guuurl. I've messaged some people today. Thought I'd share that news with you." - August 18, 2019
Natascha attended an in-person class on August 10, 2019. Now, she's working through the sales process to book sales calls.