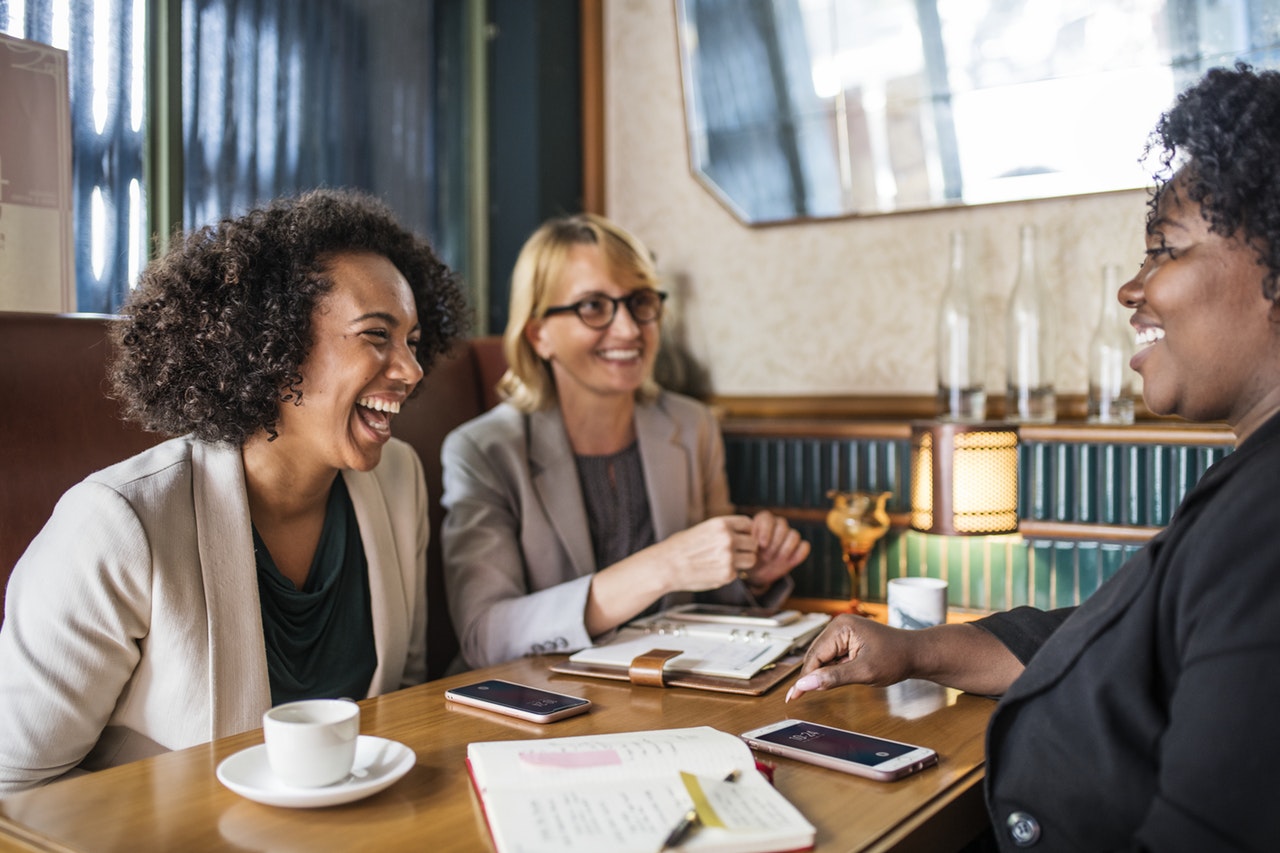 "I had the pleasure of hearing Bianca speak at the Women's Empower Expo in DC where she spoke on ways to attract more clients on LinkedIn. Her presentation was engaging, concise and personable. Her presentation also gave me more clarity on how to effectively use LinkedIn. I also really liked her emphasis on storytelling and creativity to stand out. I enjoyed her presentation and her relatable personality."
LINKEDIN® VERIFIED REVIEW
"I attended a LinkedIn presentation of Bianca's at the Women Empower Expo in DC. Of all the classes I attended, hers was by far the most valuable. She boosted my confidence to both build my network and improve my authority on the platform. I've used the content to develop a marketing strategy specifically for LinkedIn and I can't wait to see the results for my business over the next 90 days. Thanks so much, Bianca"
LINKEDIN® VERIFIED REVIEW
"After listening to Bianca speak at my college, I feel much more confident in finding a job that is right for me. I was inspired by her talk to become much more active on LinkedIn as well as finding a bit of the extrovert in myself to reach out to job recruiters."
LINKEDIN® VERIFIED REVIEW
"I met Bianca Jackson at the Thursday Network's Effective Communication workshop where she shared some tips about LinkedIn. I was so happy to meet her because she actually inspired me to start my own health and wellness business for women a few weeks ago - mind you she had never met me and I never met her. I followed her on LinkedIn and I regularly keep up with her tips and stories. I think the advice she gives is great and I love it! She's funny, charismatic, and definitely keeps it real! I hope that I can inspire women, like she has, to be the best person they can be!"
LINKEDIN® VERIFIED REVIEW
"Bianca is without a doubt one of the most responsible, ambitious, goal-oriented, resolute, bright, and dynamic professionals I have ever had the pleasure of working with. She always shines when called to task, and her work ethic is impressive. She is certainly a dynamic leader who prides herself on "getting the job done"."
LINKEDIN® VERIFIED REVIEW
"As a Career Advisor at ECPI University, myself and colleagues were thankful to have Bianca as a representative for our Fall 2017 Advisory Board. Through these boards we seek to gain suggestions, advice, and knowledge to enhance our degree curriculum based on focuses that are trending or shifting in the industry. The best way to find this information is by asking the professionals who are working daily within their industry. As an entrepreneur, Bianca served as a representative for our Business board, providing insight to upcoming changes as they relate to the Business and Technology sector.

If a company or an organization has similar community awareness opportunities such as our Advisor Boards or are seeking to start utilizing this idea, I recommend Bianca as a representative due to her level of professionalism, drive, and most importantly passion for community development."
LINKEDIN® VERIFIED REVIEW